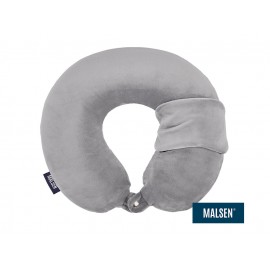 Malsen Travel Pillow Classic
At Malsen, we know how to make your travels pleasant!
Product code:MA-013
Type: Malsen Travel Pillow Classic
Color: Gray
Height: 11 cm
Width: 30 cm
Length: 27 cm
Weight: 280 g
Type of material: 90% polyester, 10% cotton
Type of filling: 100% polyurethane foam, thermoelastic foam with a very good basis weight.
Warranty: 5 years for foam
Time to return: 30 days
Shipping time: Product available, shipping in 24 hours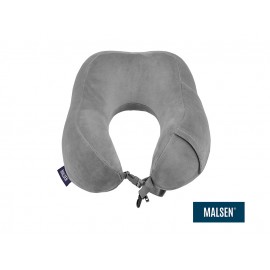 Profiled Malsen Travel Pillow
Travel with Malsen!
Product code:MA-014
Type: Profiled Malsen Travel Pillow
Color: Gray
Height: 14 cm
Width: 25 cm
Length: 27 cm
Weight: 300 g
Type of material: 90% polyester, 10% cotton
Type of filling: 100% polyurethane foam, thermoelastic foam with a very good basis weight.
Warranty: 5 years for foam
Time to return: 30 days
Shipping time: Product available, shipping in 24 hours